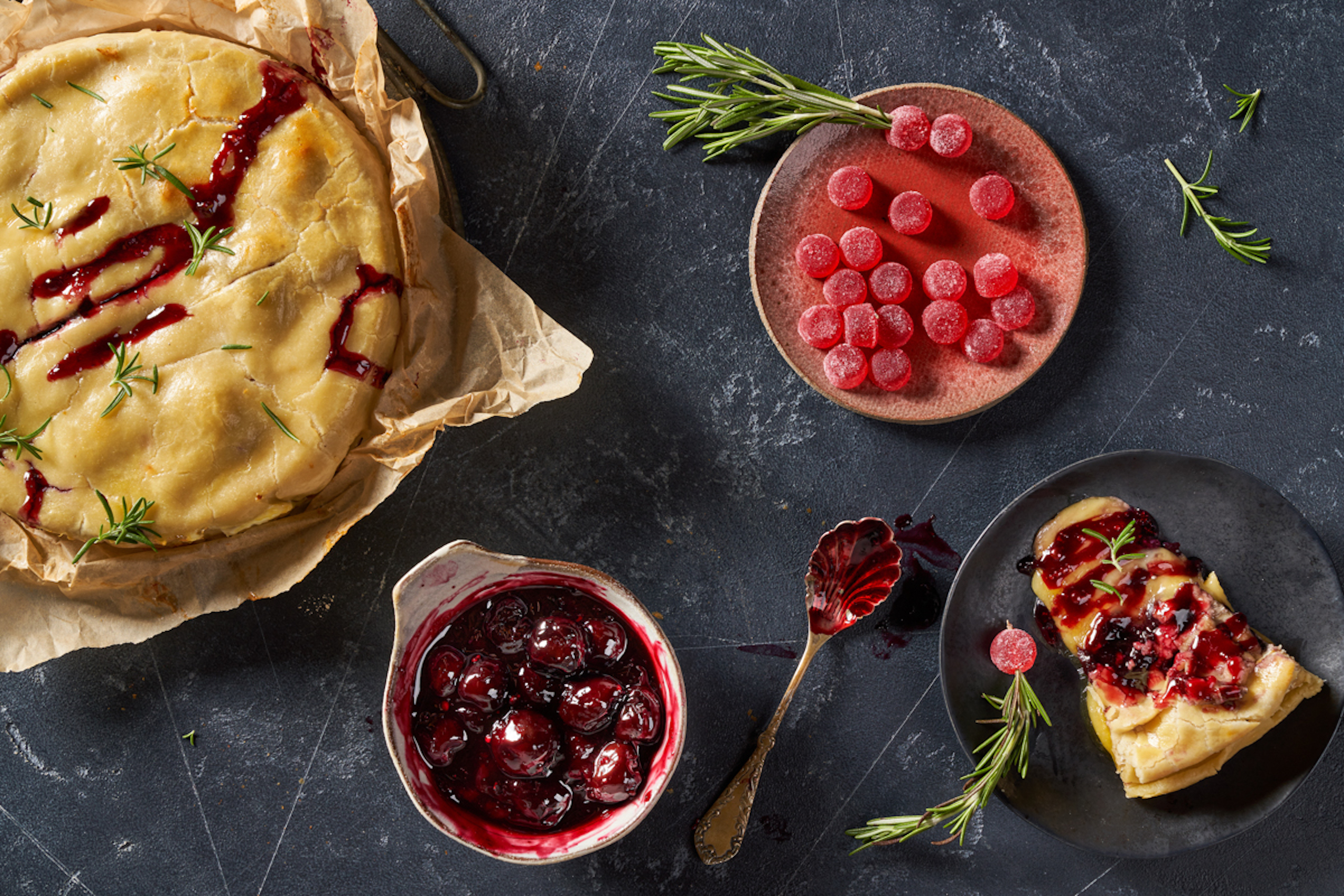 Deliciously Dosed™ Recipes
Always Carefully Curated
James Beard Award-winning chefs don't just follow recipes – they use their skill and experience to improvise and explore surprising new combinations. That's why Mindy created a variety of taste profiles for her edibles. And because they're consistently dosed, you can always feel confident in experimenting with your favorite flavors and textures.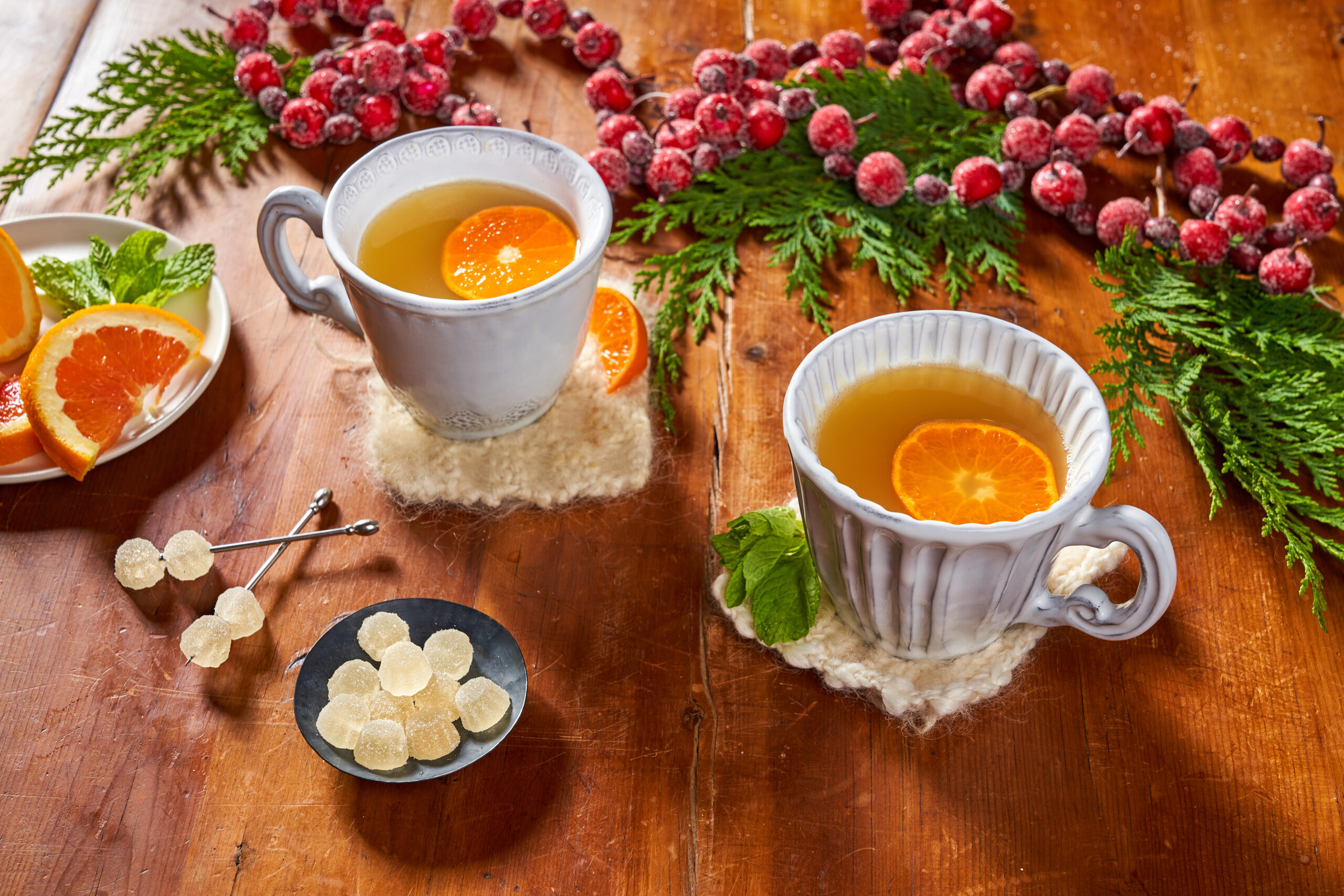 BOTANICAL CITRUS NON-ALCOHOLIC HOT TODDY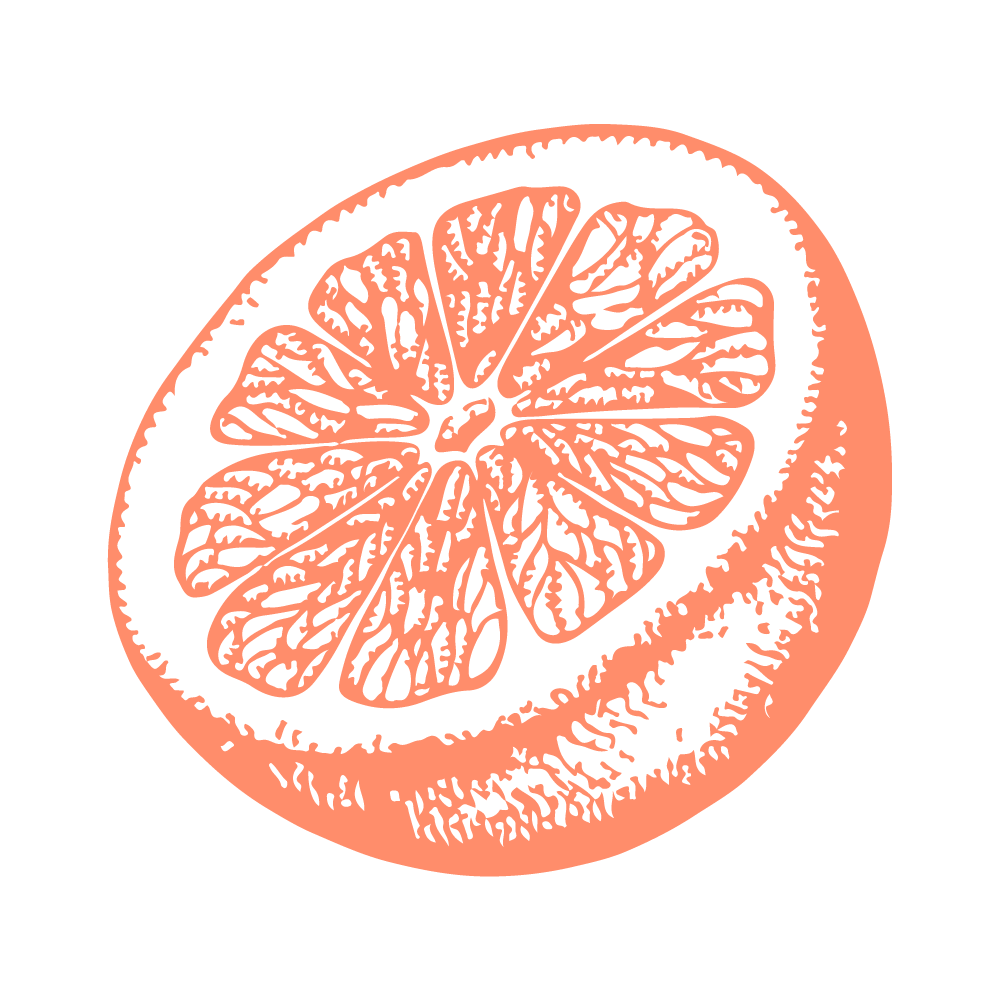 botanical white grapefruit recipe
Recreate a classically comforting cocktail with an especially Deliciously Dosed™ touch.
see recipe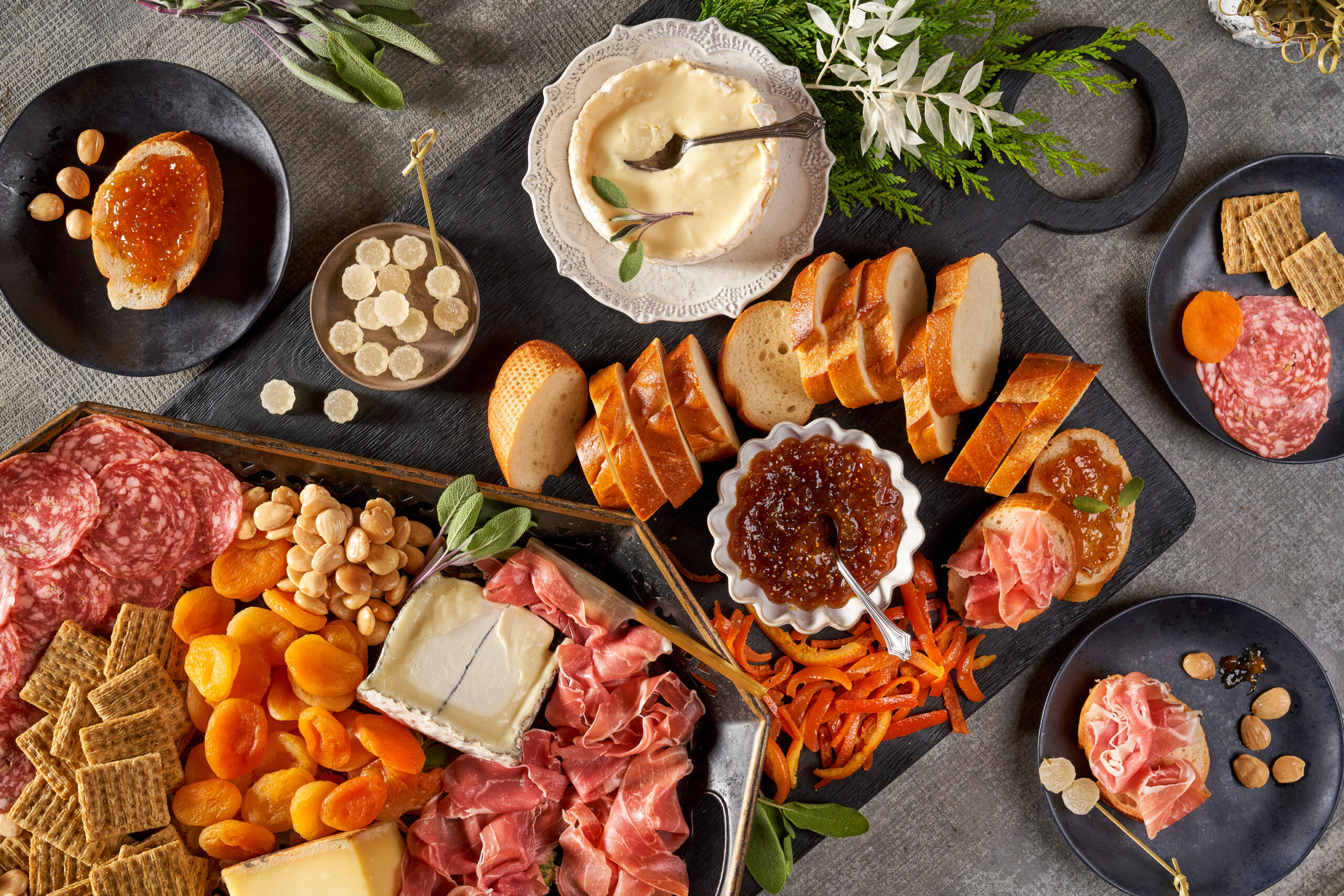 BOTANICAL WHITE GRAPEFRUIT CHARCUTERIE BOARD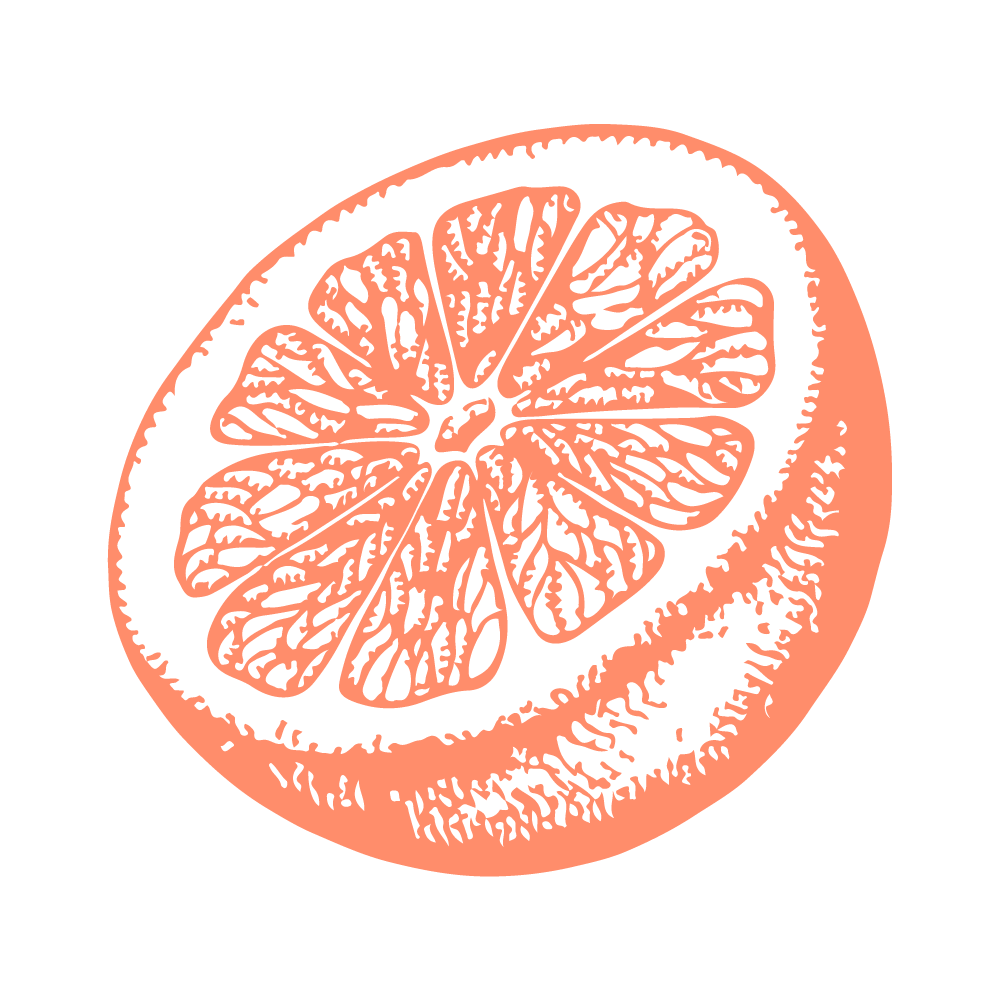 botanical white grapefruit recipe
Add a tart twist to your charcuterie board. Mix in Mindy's Deliciously Dosed™ Edibles along with your meats, cheeses, nuts, dried fruit and crackers, and indulge.
see recipe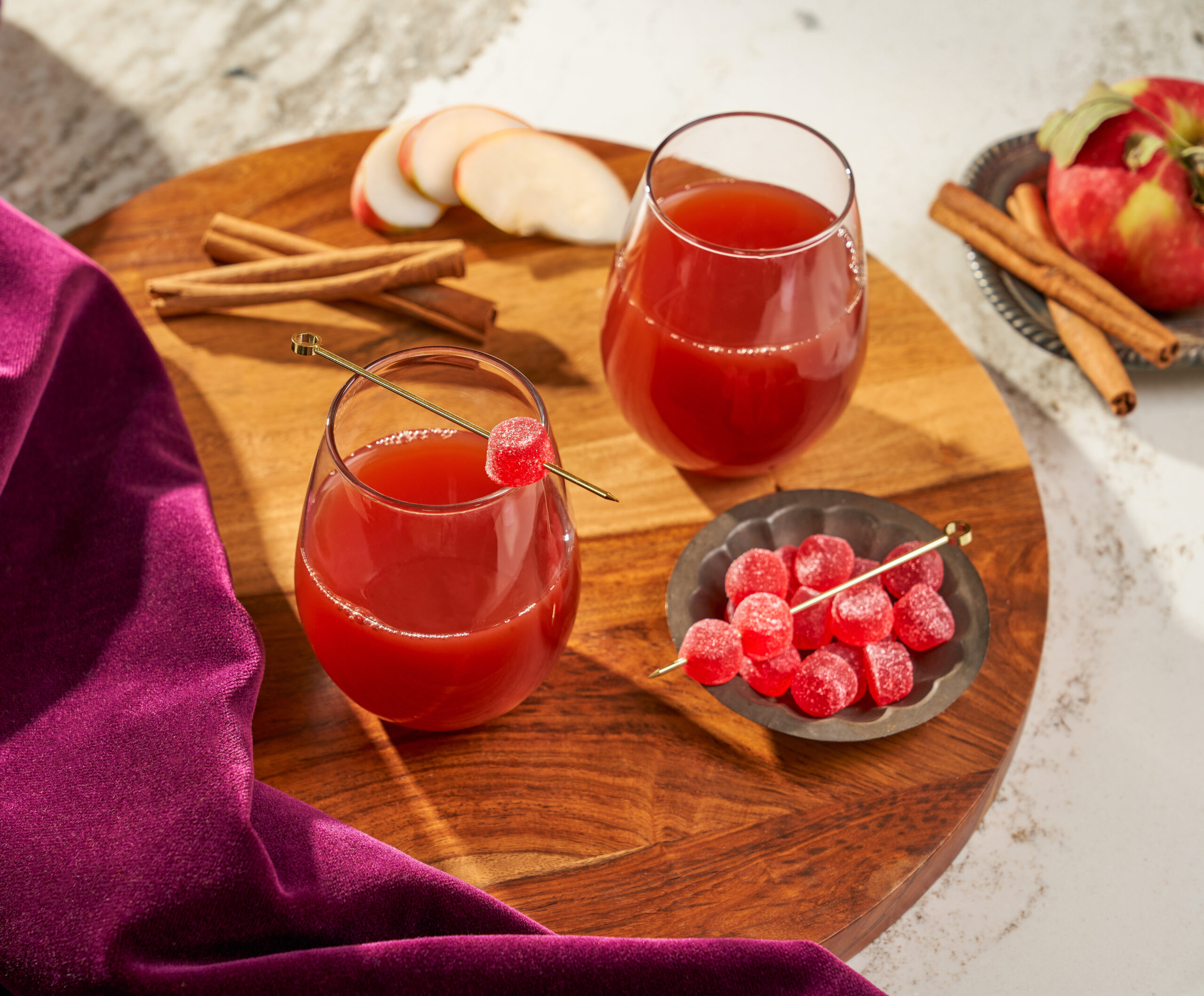 MULLED CHERRY NON-ALCOHOLIC CIDER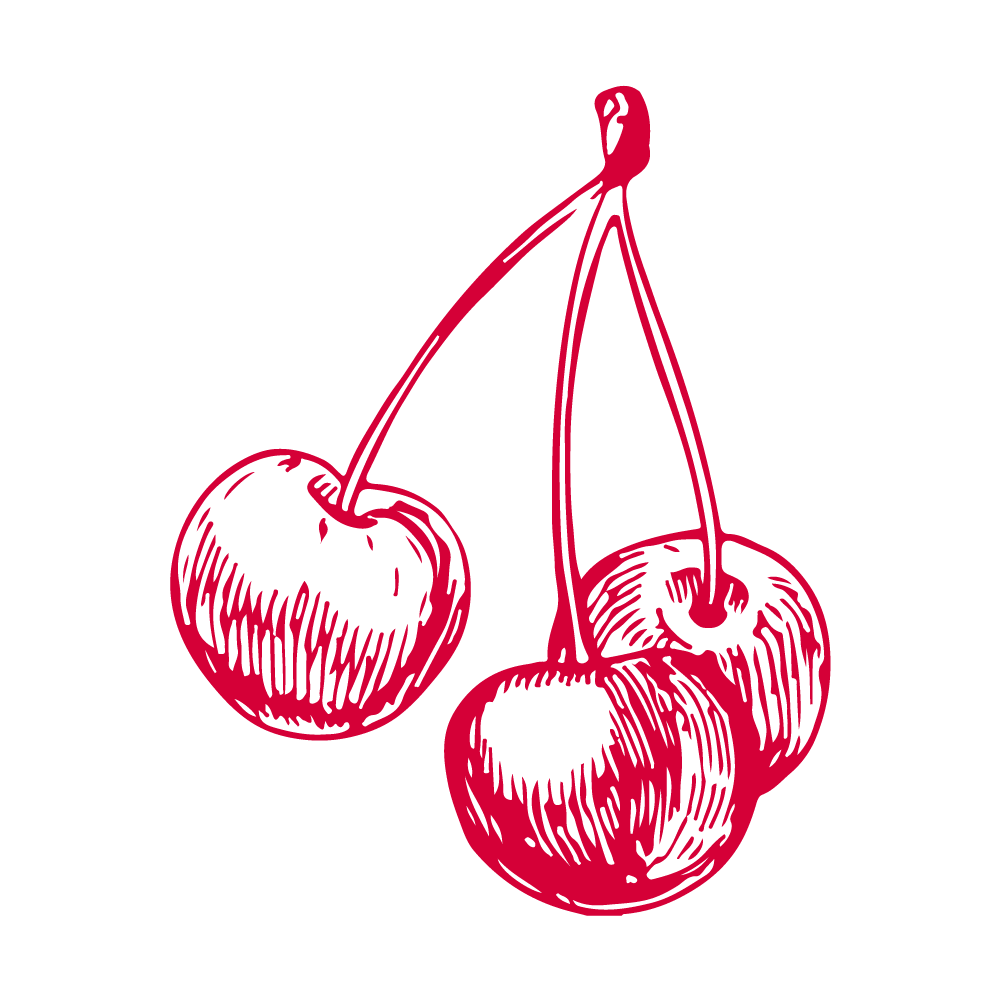 lush black cherry recipe
Sip on seasonal goodness. Top off with Mindy's Deliciously Dosed™ Edibles for an extra lush flavor.
see recipe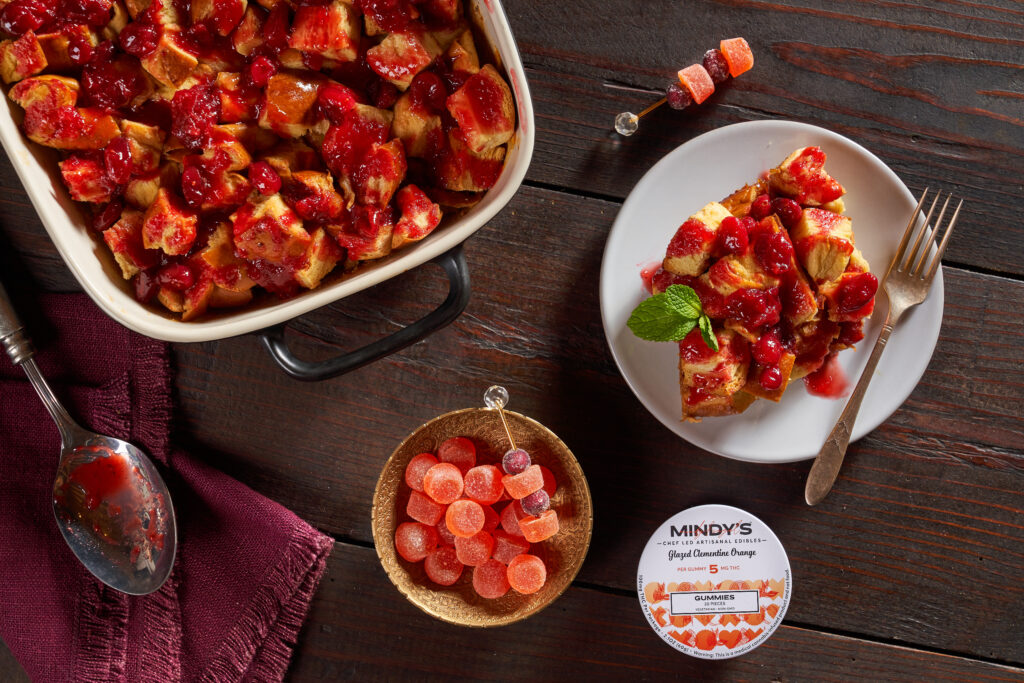 CRANBERRY BREAD PUDDING WITH CITRUS EGGNOG CUSTARD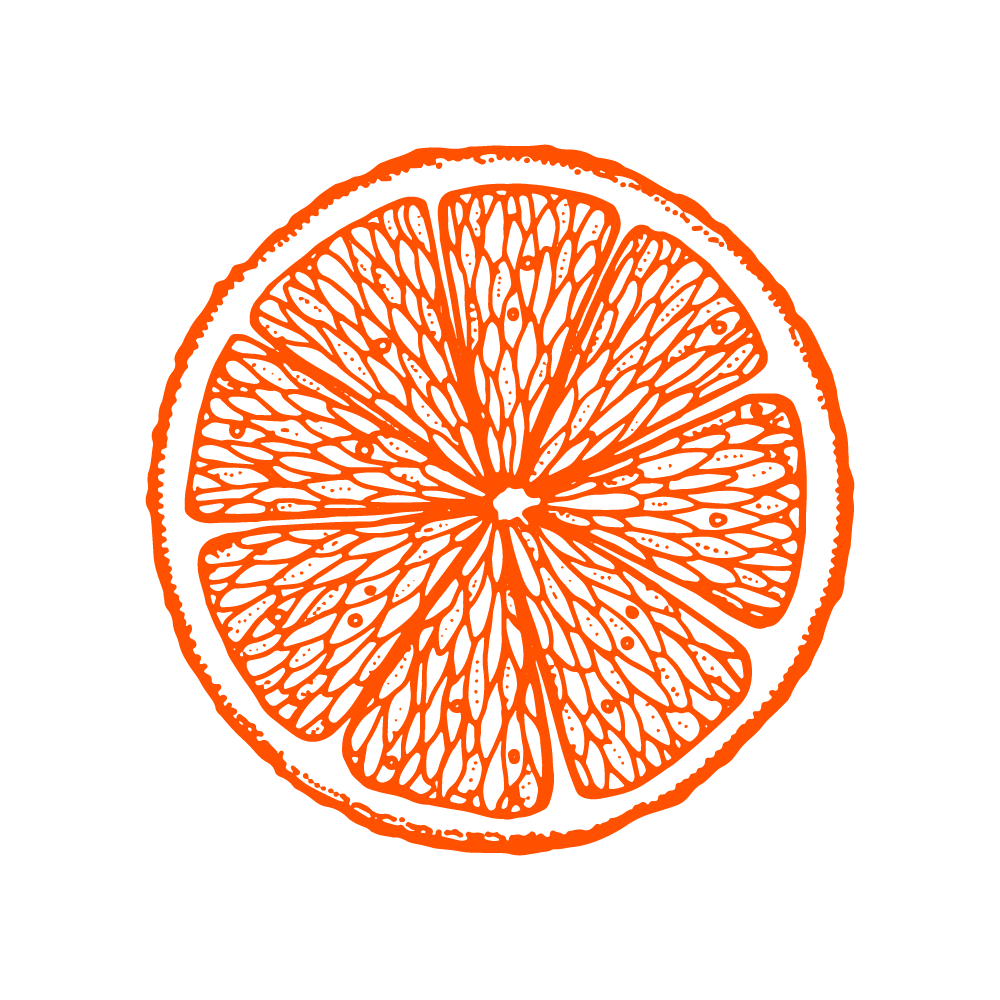 glazed clementine orange recipe
Reimagine a lusciously classic bread pudding dessert that gets an extra bit of holiday flavor and fun from her Deliciously Dosed™ Edibles.
see recipe